Posted by
counselorcoley on 2007.06.16 at 11:40
Current Location:
Camp Amachamee
Current Mood:
excited
After a week of playing, let's unwind with a relaxing Friday. After all, we all need plenty of rest for tomorrow's big trip!
Activity One: Favorites
Every Friday, I am going to ask you guys to answer a couple of simple questions about stuff we did this week, so I'll know what kind of activities to plan for the rest of camp. Put your answers in your journal, along with a couple of pictures from this week if you have any.
So here are the questions: What was your favorite thing we did at camp this week, and why? What was your least favorite thing, and why?
Here's an example of what you should write: "My favorite thing this week was making a welcome poster because I liked the site we used to make them. My least favorite thing was playing the Where's Shamu game, because it was too hard."
This will help me make activities in the future as much fun as possible!
Activity Two: Under the Sea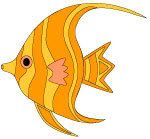 Here are a couple more
fishy
activities to help us get ready for our SeaWorld trip.
Have you ever done a paint-by-numbers picture?
Today we are going to paint beautiful pictures of sea creatures - online! The links below will take you to your art studio. Have fun!
Spongebob
Tropical fish
Search the site for other pictures to paint if you want!
When you're done, take a look at a fish's life with a fun game. Click the link that says "fish food" on
this page
and work your way up the food chain.
Activity Three: Friends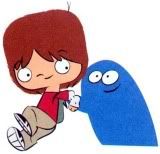 Next week's theme is Friends, Old and New. We will be talking about our friends, playing games and activities that have to do with friends, and even playing
with
some of our friends.
To get ready for this, ask yourself a question: who is your best friend? Draw a picture of yourself and your best friend. What would you like to be doing with your friend right now? Where would you like to be? Keep the picture, because we will discuss it next week!
Finally, I have a special assignment for you campers, but you have to let me know whether you're up to it. Do you want more games to play and activities to do while you're at SeaWorld tomorrow, or would you rather just spend the day there without worrying about that kind of stuff? Tell your mom to give Counselor Coley a call tonight and let her know! Whatever you decide, I hope you've had as much fun as I have this week, and I'll see you again soon!